Annual Meeting & Elections

2022 Annual Meeting and Elections were held on Wednesday, January 12, 2022.
The Keweenaw Chamber of Commerce is proud to welcome two new board members.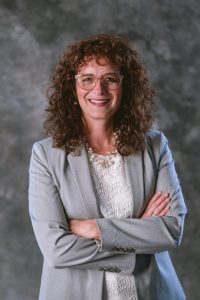 Amy Roberts
Superior National Bank - Calumet Branch
Amy has a deep respect and appreciation for the Keweenaw community where she and her husband have raised their family.  Her career at Superior National Bank started 20 years ago and she is now the VP/Branch Manager of the Calumet Market locations.  Her family enjoys all the Keweenaw has to offer and she is looking forward to being engaged in the preservation of our future and maintaining the strength of our community through the Chamber.  She believes the power of the Keweenaw comes from its people and businesses coming together to advocate and support each other.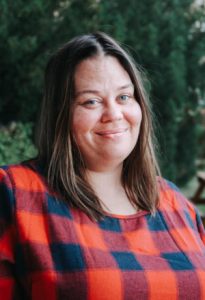 Sherry Wyeth
Finlandia University
Sherry Wyeth moved to the area with her three daughters seven years ago. Right now I work at Finlandia University with incoming health science students, prior to that I worked as an activities director in local long term care facilities. When we moved here I was in love with all the things to do outside, being near woods and water fuels my spirit. Once I started working with the elders and hearing the tales of what this area used to be, I fell in love even more with the history. Now working with incoming students I have the opportunity to help support and witness the next generation of up and coming change makers in our community. I am looking forward to utilizing my skills with the Chamber and helping be part of the continued improvement in our community. I'm equally excited to learn from such a great group of people invested in our home.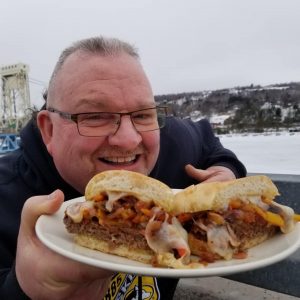 Erik Copeland
General Manager | Executive Chef of The Den 
I consider myself a lifetime resident of the Copper Country. I graduated culinary school in 1993. My wife Belinda and I recently returned from the Californias central coast. I am committed to using amazing local produce (when mother nature allows), beers and sprites, Fish and Meat, and last but certainly not least Locally roasted coffee. I also hope to help influence our next generation of culinary professionals.
The Den Restaurant is located in downtown Houghton, a contemporary fine dining wood-fired grill restaurant.
At The Den you'll find a curated menu that prioritizes Keweenaw ingredients and Michigan-centric offerings.
The Den offers high end beef, game hen, signature dishes, rotating fine specials, and local crafted spirits + brews.
The Den is located near great shopping, waterfront strolls and views of the Portage Lake Lift Bridge.
Departing the Keweenaw Chamber of Commerce Board is Jenn Jenich-Laplander, Mariah Summers & Haley Goodreau
2021 Annual Meeting and Elections were held virtually on January 13, 2021.
The Keweenaw Chamber of Commerce is proud to welcome three new board members.
Betsy Smith,
Keweenaw Co-op + Baby Es BBQ
Shannon Vairo,
Michigan Tech University
Jill Passanisi,
Nitro Consulting
Departing the Keweenaw Chamber of Commerce Board is 6-year term Carrie Richards.
2020 Annual Meeting and Elections were held on December 4, 2019, at the Bonfire Steakhouse and Grill.
The Keweenaw Chamber of Commerce is proud to welcome three new board members and one re-elected board member.
Jenn Jenich-Laplander,
Regional Communications and Engagement Lead for Aspirus Keweenaw and Aspirus
Mariah Summers,
Events Manager at the Keweenaw Mountain Lodge.
Penny Milkey,
Owner of NSH | Houghton, MI
Angela Luskin | Re-elected
Health and Fitness Manager, UP Health System - Portage