Annual Meeting & Elections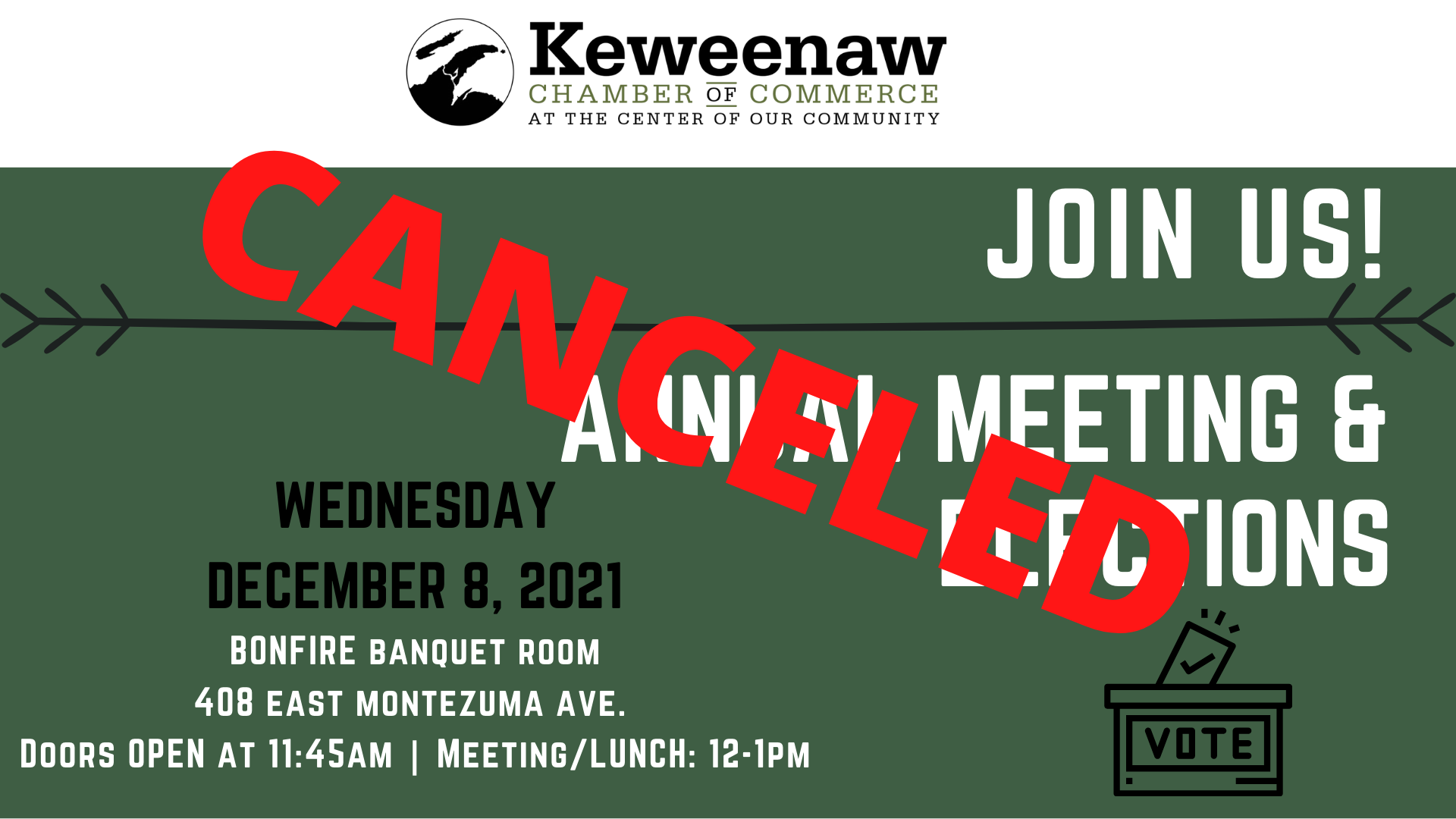 2022 Annual Meeting and Elections will be held Wednesday, December 8, 2021 at BONIFRE Banquet Room from 11:45AM to 1PM.
2021 Annual Meeting and Elections were held virtually on January 13, 2021.
The Keweenaw Chamber of Commerce is proud to welcome three new board members.
Betsy Smith
Betsy Smith moved to Houghton from Colorado three years ago with her husband and two boys to open Baby E's BBQ. She worked with summer camps, tourism, and the recreation industry prior to the move and was the Chief Outdoor Program Officer for Girl Scouts of Colorado. She currently serves as the Treasurer fur Portage Township and HR Manager at the Keweenaw Co-op.
Shannon Vairo
Shannon Vairo works in the Graduate School at Michigan Technological University. She has more than thirty years of combined experience in fundraising, sales, and management. Her philosophy in life is simple; "Expect nothing, and you will never be disappointed, except graciously and be kind." Being born and raised in Houghton, she enjoys everything the area has to offer. On her days off, she likes to volunteer in the community and enjoys boating, hiking, cross country, and downhill skiing, as well as snowmobiling with her husband Steve and son Gerald.
Jill Passanisi
Jill has lived, worked and played in the beautiful Copper Country for most of her life. She is a graduate of Finlandia University with a degree in Graphic Design. Having a Fine Art education has taught her to look at the world around her differently and embrace things as they happen. She understands it takes multiple views and ideas to fully understand something and together with community and group ideas, positive and unique results happen. She lives and works in Houghton with her husband and their dog. All three work to keep their business Nitro Consulting, a friendly and helpful computer consulting company that supports several local businesses and the public with their Information Technology needs. 
Departing the Keweenaw Chamber of Commerce Board is 6-year term Carrie Richards.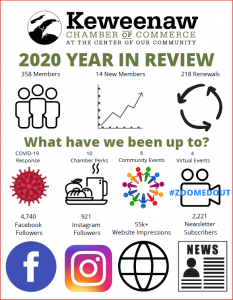 2020 Annual Meeting and Elections were held on December 4, 2019, at the Bonfire Steakhouse and Grill.
The Keweenaw Chamber of Commerce is proud to welcome three new board members and one re-elected board member.
Jenn Jenich-Laplander,
Regional Communications and Engagement Lead for Aspirus Keweenaw and Aspirus
Mariah Summers,
Events Manager at the Keweenaw Mountain Lodge.
Penny Milkey,
Owner of NSH | Houghton, MI
Angela Luskin | Re-elected
Health and Fitness Manager, UP Health System - Portage